#105-12031 Horseshoe Way, Richmond, BC V7A 4V4, Canada
Panel Shop Program
Panel Shop Program in Canada
Custom Industrial Control Panels Shop Program in Canada
What is  Panel Shop Program?
INTL Inc. Panel Shop Program allows manufacturers to get their typical industrial control panel designs, production processes, and quality control measures assessed in accordance with the UL508A and CSA C22.2 No. 286 standards. Those who are certified are lawfully able to produce industrial control panels in both Canada as well as The United States. This program is ideal for manufacturers who create many different and/or custom industrial control panels and are looking to have each of these panels enter the Canadian or American market.
Our team of technical experts can also help our clients to certify their panel shop to manufacture panels for use in Hazardous Area.
International Testing Laboratory Inc. is accredited by the Standards Council of Canada (SCC) as an Inspection Body (ISO 17020) and Certification Body (ISO 17065). Additionally, our test laboratory is accredited by the American Association of Laboratory Accreditation (A2LA) as a Testing Laboratory (ISO/IEC 17025) for various standards for panel certification such as:
– CSA C22.2 No. 14
– CSA C22.2 No. 286
– CSA C22.2 No. 213
– UL 508
– UL 508A
– UL 698A
– SPE-1000 Model Code
– National Electrical Code (NEC)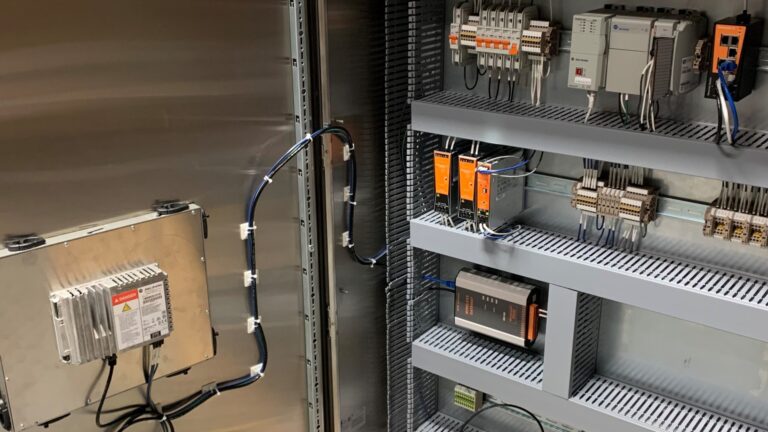 What are the Benefits?
The panel shop program is both a cost and time efficient process as it gives manufacturers the opportunity to get certified to produce a variety of industrial control panels, rather than having to get an individual certification for each panel design.